Bible Study
We believe all ages benefit from studying the Word of God through organized Bible Study.  We offer the following opportunities:
Nursery Every Sunday Morning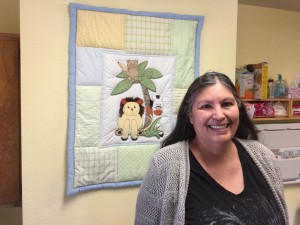 Loving Care is provided for children two and under both during Sunday school times and worship service each Sunday Morning.  Miss Debbie welcomes children and teaches them short Bible lessons.
Pre-Kindergarten and Kindergarten Sunday School

 A beginning study of the Bible for children in preschool and kindergarten.  Games and songs and stories from the Bible are shared by Miss Wanda.
First through Third Grade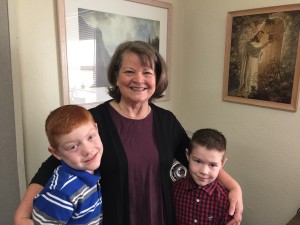 A Sunday School class for children in primary grades.  Miss Carol teaches Bible verses, sharing what the Bible means to each person and starts children on life-long study of the Bible.
Fourth Grade through Sixth Grade Sunday School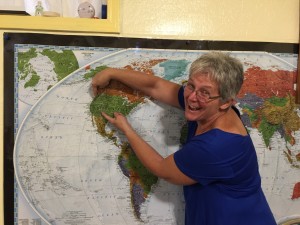 Children learn Bible stories and concepts through games, instruction, and crafts. They learn the importance of reading God's word every day, memorizing scripture verses, and serving others. Miss Darla makes it fun as well as informative.
Youth —  Our Junior High Sunday School

Both the junior high and high school curriculum equip children with the basic Bible principles  to help them when making life choices in today's world.  Monica makes it relevant and fun.
and High School Sunday School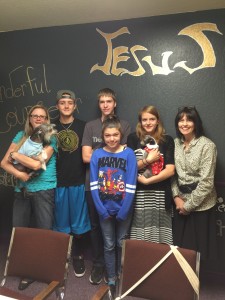 High school students share Bible study, discussion of Biblical principals and how they relate to life choices in the modern world.  The KNOWN curriculum provides thought provoking lessons on Biblical applications to personal choices for interaction with family and friends, school, social events, music, movies and much more. Team teachers Judy and Cynthia show how Bible basics are so relevant to life today.
Adult I Sunday School

Second Timothy 2:15 says "Study to shew thyself approved unto God, a workman that needeth not to be ashamed, rightly dividing the word of truth."
To this end, the Adult II Bible study class, led by Dennis, examines the many contexts of scripture to truly discern what the Spirit is teaching us. Ideas are heard and examined, answers are challenged, but always in the spirit of Eph. 4:15 – "speaking the truth in love……"
Keenagers
This class, led by George, is the last Sunday school class before heaven.  It has a particular interest in Heaven (many of our classmates have gone ahead already). It's comforting to know that we get to see our friends and relatives again, and that Jesus has prepared a place especially for us. Then he said, "love one another as I have loved you." What a great model of we have of truly caring for, supporting, and encouraging one another! Peace be with you!
Women's Sunday School Class
The women's Sunday School class meets every Sunday morning for study, encouragement and of course, coffee or tea. Sharing and interaction help us become "A Woman God Can Use."  Led by co-teachers Nanci and Gloria, it's a lively groups with plenty of in-depth discussions o how to apply God's teaching to our lives.
Men's Bible Study
Saturday Mornings 8:00-9:00 AM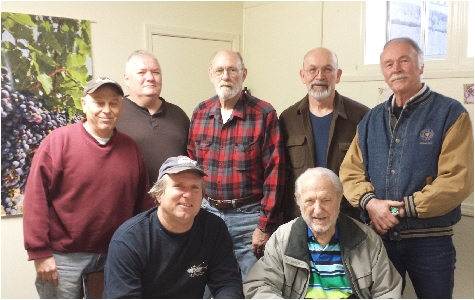 Men meet at 8:00 am Saturdays for an interactive verse by verse study of books of the Bible.  A variety of view points about a Bible passage are shared in an open and accepting atmosphere in an attempt to better understand and apply what God teaches in the Bible.  All men are welcome at each study.
Women's Bible Study
Monday nights 6:30-8:30 pm/Tuesday afternoons 1 – 3 pm  Spring/Fall

In-depth studies of books of the Bible in video-led lectures and with interactive discussions of how we can apply what we learn from the Bible to our daily lives.  This Fall we are studying Breathe by Priscilla Shirer. How to keep the Sabbath as a day of rest in this hectic world. Come join us!  For more information, call the church office at 295-5395.